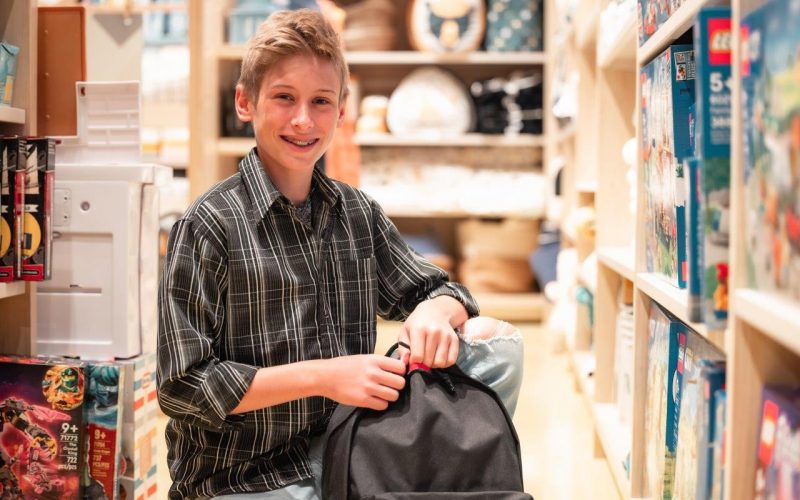 Amount Raised: 
$ 2,560
Updated Daily

Thanks to a $75,000 product donation from INDIGO, Canada's largest book and lifestyle retailer, and his own tireless fundraising campaign during the past 6 months, 13 year-old Oscar Oliver from Barrie, Ontario, has amassed a total of 1,342 backpacks, filled with supplies and gifts, for Ukrainian war refugee children who fled to Poland.
Through Oscar's "Buy a Backpack" campaign, which has been regularly featured on CBC National & CTV News, the refugee children he visits in Poland each receive a new backpack containing school/educational supplies, toys, games and other gifts, plus a greeting card with a message of love, peace and hope.
(Click to download Oscar's photo report from his latest trip to Poland where he packed and handed-out 350 backpacks to Ukrainian war refugee children at a special "Kids for Kids" event.)
Oscar's campaign is coordinated with the help of the Polish children's charity, Fundacja Dziecięca Fantazja.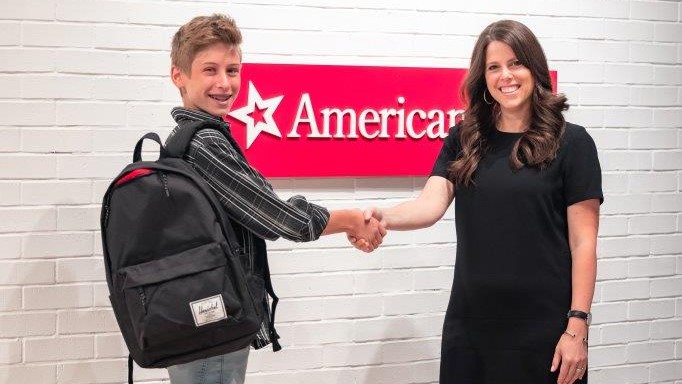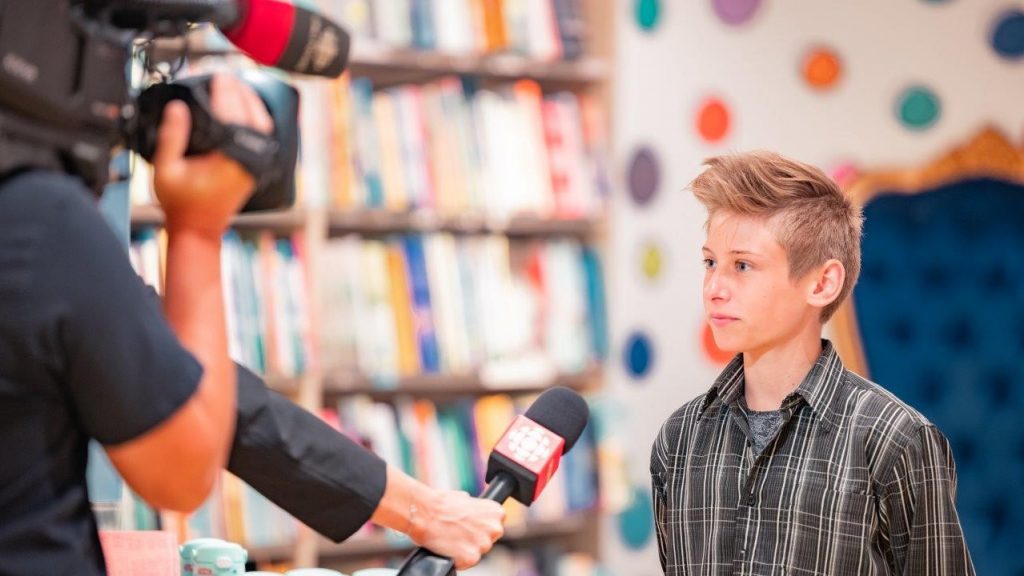 Oscar will be going to Poland in November, when the shipment arrives, to pack and personally deliver the final consignment of 600 backpacks to the children at various refugee contact centers throughout the country.
This donation page for Oscar is to raise funds towards: the shipment costs of the ONE TON of products and supplies to Poland; logistics, transportation and distribution costs within Poland, and; travel expenses of Oscar and his guardian on his incredible humanitarian journey.
 DONATE BY E-TRANSFER to: jfal@jfal.org – putting "Oscar's Campaign" in the Message Box.
 OR DONATE BY VISA, MASTERCARD VIA PAYPAL: 
"There are now nearly 4 million refugees in Poland and so many of them are children", said Oscar. "They are scared and many are sick and have disabilities. I realized that even an item as small as a backpack with small personal gifts can mean so much to others in need", he said.
Oscar's backpacks and gifts might be the only Christmas present the children can look forwards to this year!
We hope that Oscar's commitment, love and compassion to the war refugee children will encourage you to make a donation to support his mission.
Spin-Offs:
The publicity generated from Oscar's "Buy a Backpack" campaign led to Oscar being a guest speaker at schools, which in turn is helping to create a new generation of young "givers".
Other spin-offs resulting from his actions include; 200 refugee children being provided with new desks, lamps and cupboards so they don't have to study on the floor; bedding, blankets, sheets and pillows for a refugee center with 330 people; a children's day party for 100 refugee children and movie nights for the kids.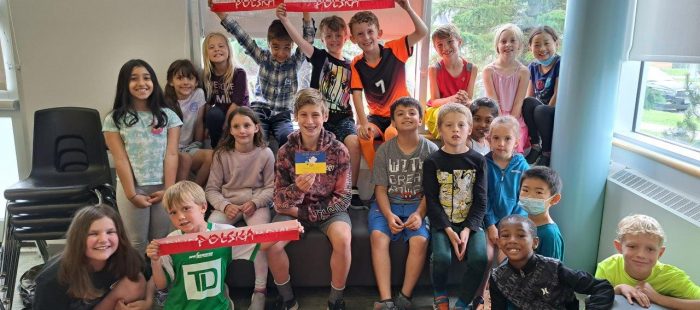 About Oscar:
Oscar is an Ontario Pre-Novice Figure Skating Champion in singles and pairs. He trains at the Mariposa School of Skating and attends Warnica Public School. Oscar is a dual Canadian/Polish citizen.
Oscar's parents are recipients of the Canadian Governor General's Medallion for Charity Work and for: "Strengthening Relations Between Poland & Canada". They established the children's charity, Fundacja Dziecięca Fantazja which, since 2004, has made over 8,000 wishes and dreams come true for children in Poland who live with life-threatening illnesses, life-limiting conditions or challenging disabilities.
Oscar was recently Guest of Honor at the Canadian Embassy, Warsaw, Poland, in recognition of his charitable activities.
To contact Oscar please e-mail: oscar@f-df.org