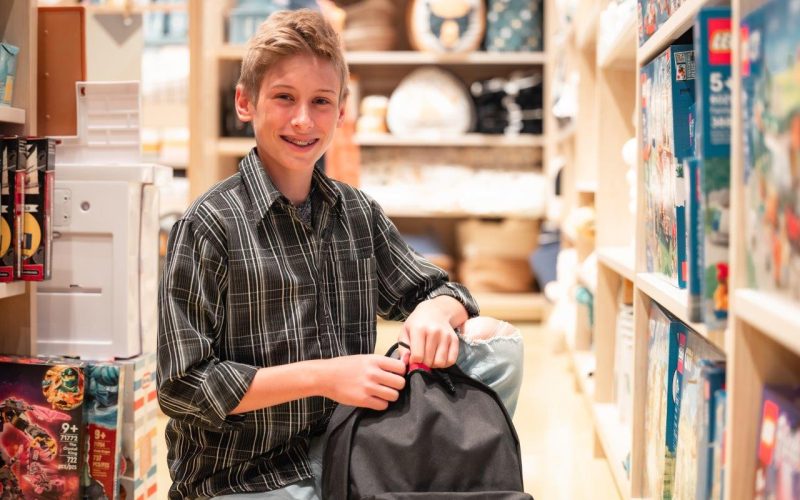 # Raised: 2,901 (since March 2022)
# Target: 3,500 (by December 2023)
# To Go: 599(updated daily)

OSCAR'S CAMPAIGN
A $50 donation to 14 year-old Oscar Oliver's "Care-Packs for Young Heroes" Campaign buys one Care-Pack for a child affected by war, conflict, natural disaster or serious illness.
Oscar's campaign provides 3 types of Care-Packs for the "Young Heroes" he supports:
i) Back-Packs: for war refugee children – filled with school/educational supplies, toiletries & cosmetics, toys, games, candy & LEGO.
ii) Comfort-Packs: for children living in conflict zones or natural disaster areas – filled with personal hygiene items, clothes & accessories, blanket & soft mascot.
iii) Gift-Packs: for children living with life-threatening illnesses, life-limiting conditions or emotional stress – filled with various gifts and accessories, toys, games, candy & LEGO.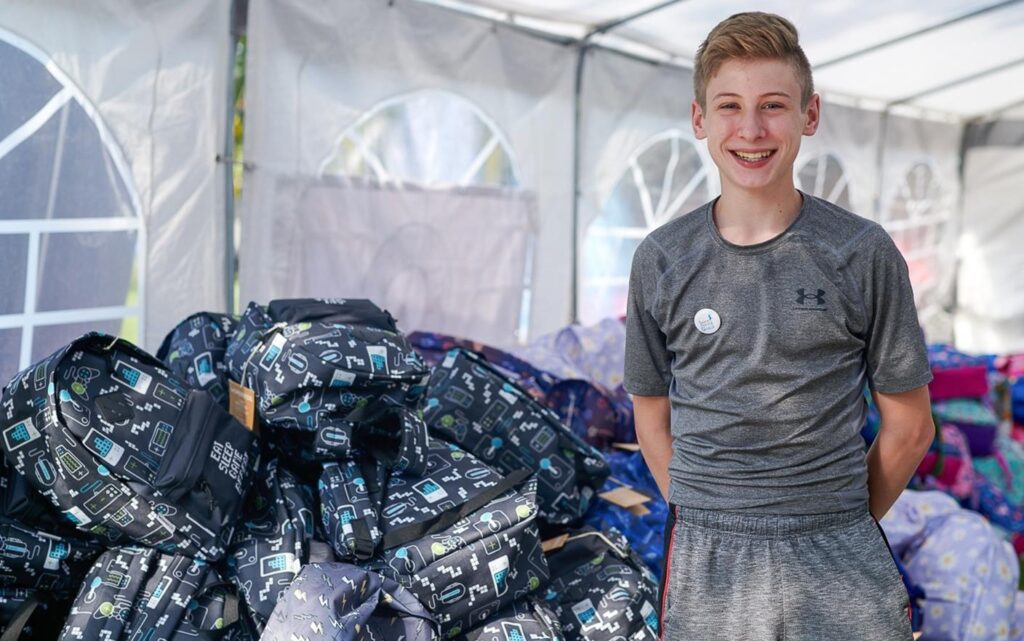 DONATE TO OSCAR'S CURRENT APPEAL
Oscar's current appeal is to provide 500 XMAS Gift-Packs, for Ukrainian war refugee children in Poland and Polish children living with life-threatening illnesses.
Each Gift-Pack is filled with various gifts, toys, games, accessories, candy & LEGO, which Oscar will personally hand out to the children at a Gala Children's Xmas Party to be held at the Courtyard by Marriott, Warsaw Airport Hotel, on Tuesday, 19 December, 2023.
Please support Oscar's current appeal. A $50 donation buys one Gift-Pack and you can buy one or more, or donate any amount towards Oscar's appeal, by e-transfer or by credit card via PayPal.
 DONATE BY E-TRANSFER to: jfal@jfal.org – putting "Oscar's Campaign" in the Message Box.
 OR DONATE BY VISA, MASTERCARD VIA PAYPAL: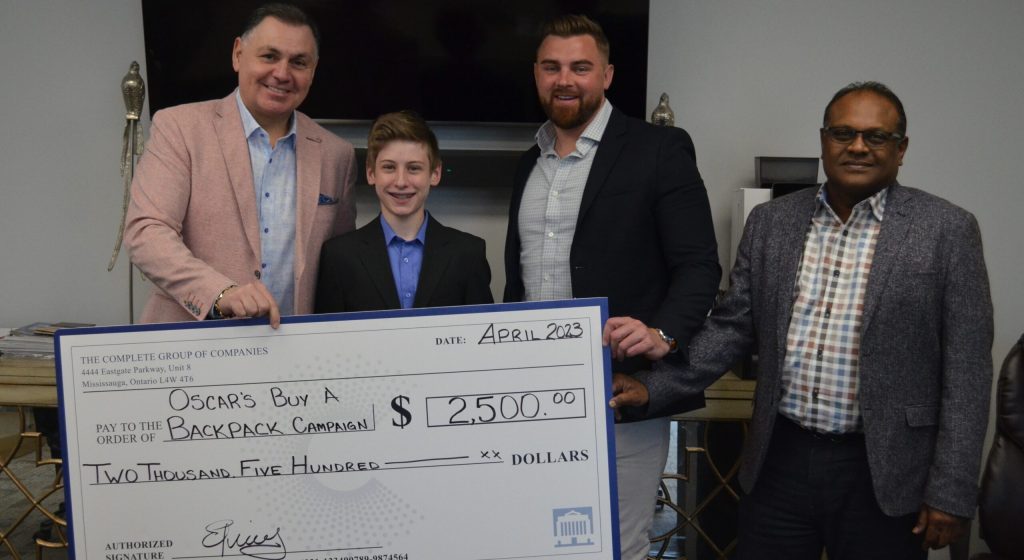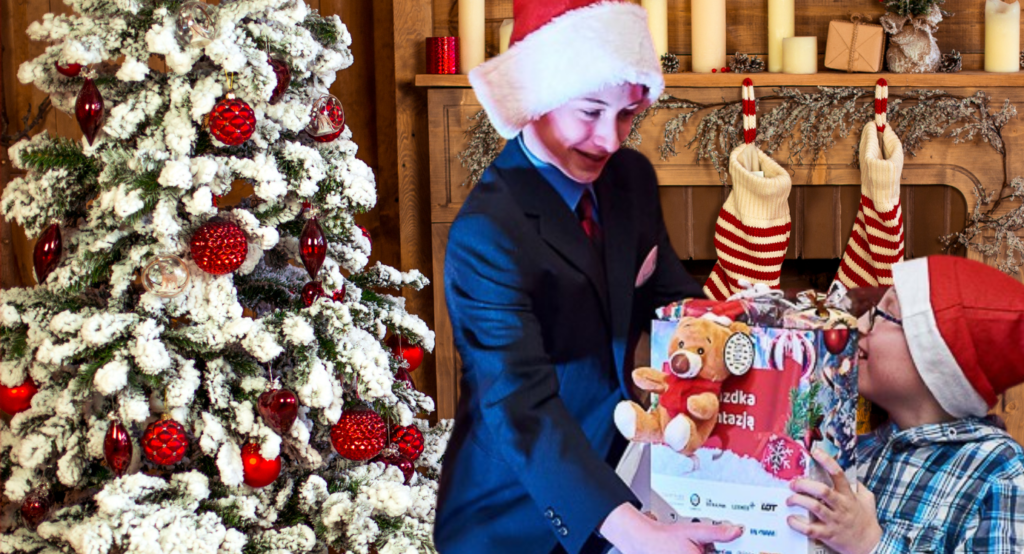 OSCAR'S CHARITY PARTNER
Oscar's campaign is coordinated with the help of his charity partner, the Children's Foundation in Poland, Fundacja Dziecięca Fantazja, who purchase all the supplies on his behalf and manage the logistics of delivering the Back-Packs and Comfort-Packs to the appropriate centers, and arranges the Children's Gala Events, during Easter, Summer & Xmas, for Oscar to attend and present the Gift-Packs personally to the children.
The Foundation, established in 2004 by Oscar's parents, has made over 9,500 wishes and dreams come true for children in Poland who live with life-threatening illnesses, life-limiting conditions or challenging disabilities. In 2014 they received the Canadian Governor General's Medallion for their charity work and for: "Strengthening Relations Between Poland & Canada".
ABOUT OSCAR
Oscar is a dual Canadian/Polish citizen and an international figure skater.
In recognition of his charitable initiatives and actions, in 2022, Oscar was Guest of Honor at the Canadian Embassy in Warsaw, Poland, and in 2023 Oscar received the prestigious Kiwanis Citizenship Award.
Video 1: Oscar's personal video presentation, describing his campaign work.
Video 2: Oscar's skating clips with TV commentary, in support of his charitable actions.
KIDS FOR KIDS
"It's always the innocent children who suffer", said Oscar. "They are scared and frightened and I want to try and bring a smile to their faces and to show someone cares". "I'm on a "Kids for Kids" mission and I want to help as many as I can".
"Through my campaigns I know that even an item as small as a Care-Pack with small personal gifts can mean so much to others in need", said Oscar.
We hope that Oscar's commitment, love and compassion to children affected by war, conflict, natural disaster or serious illness will encourage you to make a donation to support his campaign and his current appeal.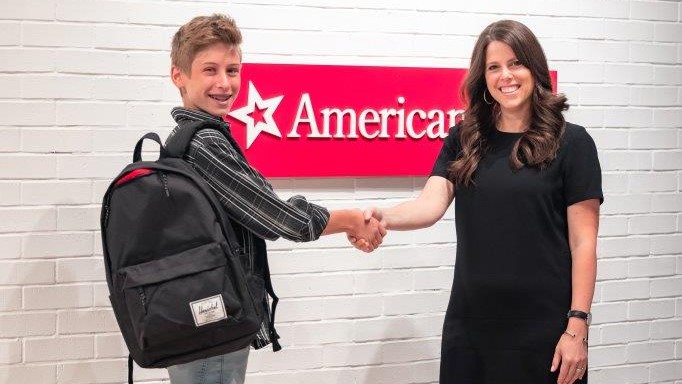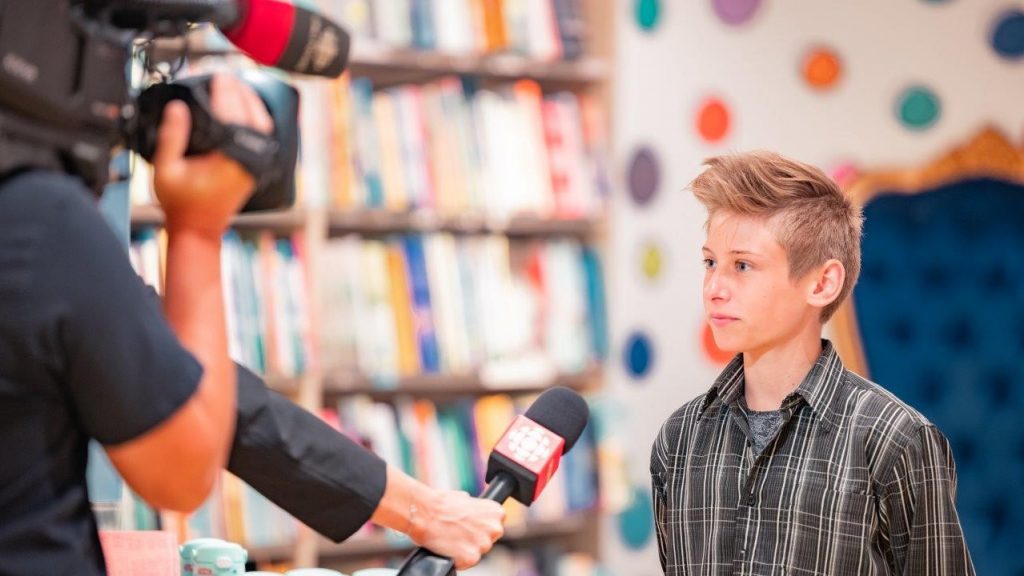 AIRLINE PARTNERS
Oscar is so grateful for the wonderful support he has received, for his humanitarian campaigns, from his airline partners, CONDOR and AUSTRIAN AIRLINES.
SPIN-OFFS
The publicity generated from Oscar's campaigns led to Oscar being a guest speaker at churches and schools, which in turn is helping to create a new generation of young "givers".
Other spin-offs resulting from his actions include; refugee children being provided with new desks, lamps and cupboards so they don't have to study on the floor; bedding, blankets, sheets and pillows for a refugee center; a children's day party for refugee children and movie nights for the kids.
Oscar's campaign also supplied backpacks, with supplies, to 50 refugee children from various countries who arrived at a refugee camp in Poland, after living for many weeks in difficult conditions in a forest in Belarus, before being allowed to cross the border.
Oscar's "Kids for Kids" attitude to life really works!