VISIT OSCAR'S NEW WEBSITE AT OSCAROLIVER.ORG FOR HIS LATEST CAMPAIGN.
A $50 donation to Oscar's "Buy a Backpack" campaign buys a new Backpack, filled with School & Educational Items, Toys, Games, Personal Supplies, Candy & LEGO for Ukrainian Refugee Children, who fled to Poland.

Each backpack is personalized with an Inspirational Card in the name, city, country of the individual donor and with a message of love, peace & hope to the child and their family.
Oscar packs and delivers the Backpacks to the children at various refugee contact centers throughout Poland.
Backpacks are $50 each and you can buy as many as you want. You can donate by e-transfer or by credit card via PayPal.
DONATE BY E-TRANSFER to: jfal@jfal.org – putting "Buy a Backpack" and your name and home city in the Message Box.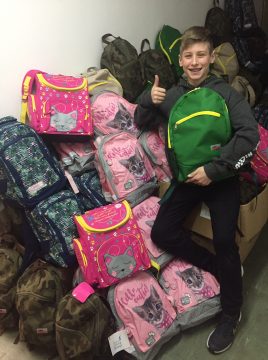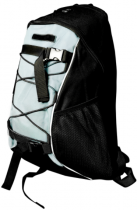 2,391 BACKPACKS DONATED
Updated daily
Oscar Partners with Indigo: To help Oscar towards his goal, the book giant Indigo made a donation of merchandise, including 600 backpacks, books and Indigo products.
Read Oscar's Report: From his first journey to Poland, where he packed and delivered the initial 440 backpacks: Click Here to Read.
Click Here to Watch Oscar on CTV News:
Click Here to Watch Oscar on CBC News:  
About Oscar: Oscar Oliver is 13 years-old and lives in Barrie, Ontario, Canada. Oscar is an Ontario Figure Skating Champion in singles and pairs. He trains at the Mariposa School of Skating and attends Warnica Public School. Oscar is a dual Canadian/Polish citizen. You can contact Oscar at: oscar@f-df.org 
About Fundacja Dziecięca Fantazja: Since 2004, Fantazja has made over 8,500 wishes and dreams come true for children in Poland who live with life-threatening illnesses, life-limiting conditions or challenging disabilities.
Oscar's parents are recipients of the Canadian Governor General's Medallion for Charity Work and for: "Strengthening Relations Between Poland & Canada".
A big heartfelt "THANK YOU" to everyone who has donated to Oscar's cause and for your messages of encouragement and of love and support for the children.